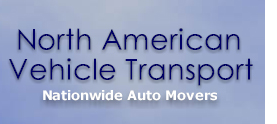 Q. How far in advance should I schedule my vehicle pickup?

A. The more notice we have the better. Trucks are picking up and delivering vehicles all over the country. With advance notice, we can better schedule your vehicles pickup.

Q. How long will it take to pickup and deliver my vehicle?

A. A coast to coast trip usually takes from 10 to 14 days. Shorter trips can take from 3 to 10 days, depending on the distance. Traffic, weather, and truck breakdowns are other factors that can delay a trip.

Q. Can I ship personal items in my vehicle?

A. We prefer you not place any personal items in your vehicle. We are not responsible for your personal items or the damage they cause to your vehicle.

Q. If I cannot be reached at delivery time, what happens to my vehicle?

A. We will make every effort to contact you 24 hours ahead of the delivery time. If you are not available for delivery, we would ask that the customer find a alternate person whom they trust to take receipt of the vehicle, if not we would have to find a local storage facility to have the vehicle dropped off at. The later option would be result in additional charges. Let us know ASAP if you will not be around for delivery.

Q. How can I make payment?

A. Payment can be made by cashiers check, cash, VISA, MasterCard and American Express. Our trucks are not able to handle credit card payments so if using a credit card your payment will need to be made in advance. You will be responsible for any additional charges by your late payment.

Q. Will you pickup and deliver my vehicle door to door?

A. We will make every effort to give you door to door service. But, because of the size of the vehicles we use, 9 -10 car haulers, we may not be able to get to your door. Also, some towns and cities will not allow a truck this size to travel on their streets. If we can not get to your door, we ask that you help us by meeting our truck at a convenient location such as a parking lot close to your doorway.

Q. What if my vehicle does not run?

A. We will add additional charges to cover an inoperable vehicle in our quote if you inform us up front of the vehicle's condition. We will add $200 plus loading and unloading charges to your quote if we are not informed of the vehicle's true condition.

Q. If I cancel my order, will I receive a refund?

A. If we assign your vehicle for pick up and you cancel the order, you will owe $250. This will pay for fuel and the time our trucks used in heading to your location.